OVER £2million worth of sparkle heads to auction!
Diamond jewellery and high-value watches are set to dazzle at Wilsons Auctions' Online Luxury Auction, which includes repossessed items from various Government departments.
Wilsons Auctions has some of the most sought-after jewellery pieces in the world allocated to a timed online auction running from 28th to 30th June.
A Patek Philppe Nautilus gets the auction underway, followed by over 30 high-value Rolex, Patek Philippe, Tag Heuer and Breitling watches.
A 40mm platinum Rolex Daytona with diamond bezel and blue diamond set dial has an estimate of £40,000 to £50,000. Another rare model available is the 40mm 18ct yellow gold Rolex Daytona with a black diamond dot dial and rainbow bezel.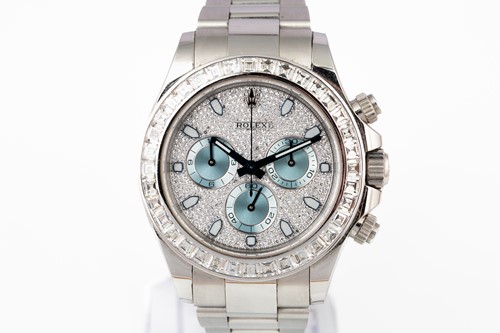 The popular Rolex Submariner is featured at Lot 14, commonly known as the 'Smurf' model with a blue diamond dot dial and is estimated to make £37,000 to £40,000.
For bidders looking more sparkle, rings, bracelets, and necklaces are also included in the auction. A Toi et Moi diamond ring set in platinum has a total diamond weight of 7.65ct and is valued at £55,000 to £65,000. A platinum 6.30ct emerald cut diamond solitaire ring with trillion cut diamond shoulders (HRD Certified) has a £100,000 to £125,000 estimated auction.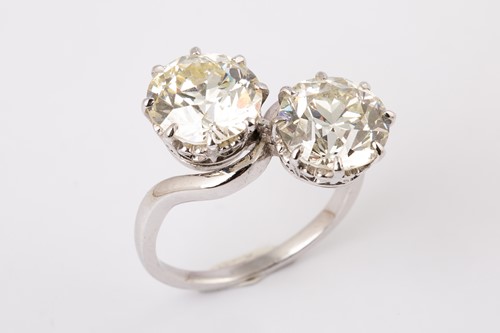 Designer goods are also listed within the luxury catalogue with a Cartier 18ct Yellow gold diamond bracelet estimated to make £50,000 to £60,000, and a Hermès Kelly Retourne 25 in bleu France is available for handbag collectors.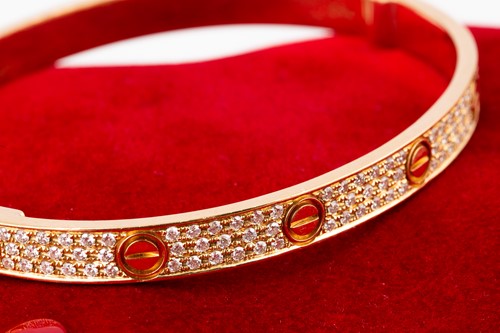 There's over 100 luxury Lots for bidders to browse and choose from, and the timed online auction will begin to time-out from 11am on Friday 30th June. All Lots can be viewed on www.wilsonsauctions.com, and bidding is online only.
Various Lots in the auction are offered on behalf of Government and Law Enforcement agencies including cases related to a fraudulent escort, a cannabis farm bust and a festival drug dealer.
Luxury Goods Auctioneer, Allan Mckenzie said, "This timed-online auction is certainly a showstopper, with some very rare pieces listed in the catalogue with something to suit all tastes and styles. Some of the items are brand new."
"The timed online format allows anyone to bid with the convenience of a desktop or mobile device," he concluded. 
This auction will be taking place online only, all Lots can be viewed on the Wilsons Auctions website and for further information email online@wilsonsauctions.com.
Wilsons Auctions is more than just an auction company, managing the whole asset realisation process for private and public sector and over 40 Law Enforcement agencies across the UK and Ireland.
To register for this auction, go to www.wilsonsauctions.com or for updates on all auctions follow Wilsons Auctions on Facebook @wilsonsauctionsltd or go to @wilsonsauctions on Twitter and Instagram.